Competitive hire rates available on all our equipment – browse our range of specialist handling equipment
Hire Our Equipment
Our Specialist Handling equipment
About Whitney Engineering

Whitney Engineering is the UK distributor for the Secatol range of concrete and material handling equipment. The company also specialises in the design and supply of a range of forklift skips and handling equipment for the UK market. With over 25 years' experience in the specialist lifting sector we hold a large stock of products at our central Redditch depot.
Read more about Whitney Engineering
The Whitney Engineering promise
Quality equipment for every need

As dealers for Secatol and stockists for Probst, we only deal in the highest quality equipment available on the market. This committed to quality is reflected throughout the business to ensure that we continue to meet and exceed our customers' expectations.

25 years of dedicated service

Trading since 1993 in the specialist lifting sector, we have proven track record and reputation for excellent customer service. We have invested in the business for the long term and intend to be serving our customers for the next 25 year as well.

Guaranteed delivery times

With our own fleet of 3 pick-up trucks we are able to commit to our customers' demanding delivery expectations. Speed of delivery is key to many customers and we do not promise what we can not deliver.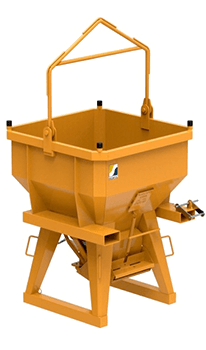 Upright concrete skip
This opening mechanism enables a continuous flow of concrete from the bucket to formwork. A tilting receptacle prevents cement grout leakage.
More Info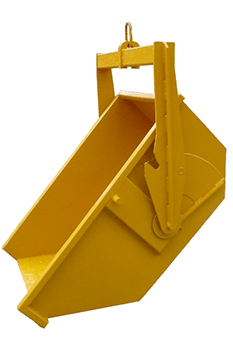 AUTOVID PB boat skip
With automatic tilting bale arm. Transport of earth, debris, wastes and concrete on building sites.
More Info
Crane man cages
For exceptional, urgent and non-repetitive work, crane man cages allow the transport of several persons to inaccessible places.
More Info