Competitive hire rates available on all our equipment – browse our range of specialist handling equipment
Hire Our Equipment
Handling Equipment for Cranes & Forklifts
Whitney Engineering is a well-established UK based skip manufacturer and supplier of forklift attachments and lifting equipment.  As the UK distributor for Secatol we supply their high quality range of concrete skips and crane lifting equipment.  We also manufacture our own range of forklift tipping skips designed for the UK market.

Secatol provide a wide range of crane lifting gear but are best known for their range of concrete skips.  The Secatol concrete skips have a long tradition of market leading innovation and they have developed a number of mechanisms for the precise pouring of concrete.  From the wheel gear gate to the patented TI gate, Secatol have innovated to provide gates with high precision and minimal leakage across their range of concrete skips.  Other popular products in their range include brick forks, plasterboard forks, pallet forks, boat skips, tipping skips, block grabs, pallet forks and an extensive further range of material handling equipment.

Forklift tipping skips are one of our most popular products.  Ideal for both the construction and waste industries we offer a range of UK made metal skips and tipping skips from our best-selling WTS skips to our heavy duty auto-tipping, auto-locking HDI range.  The tipping skips can be supplied with options including rubber lining, crane lifting lugs, castors and a whole range of bespoke options.  This allows the products to be used as skips bins and construction skips.

For telehandlers, we have developed our patented TeletubTM telehandler tipping skip.  The TeletubTM is designed to automatically lock onto the telehandler forks.  The skip is then emptied by tilting the forks.  This allows the driver to remain in their cab increasing site safety.  The TeletubTM has proved popular on construction sites where there is an increasing focus on separating waste, an ideal use for tipping skips.

Our range is completed by material handling equipment for both forklifts and cranes.  We are official stockists for Probst Handling Equipment.  Probst is a world leader in the development and manufacture of handling and laying systems for concrete products.  Our most popular products include block grabs, for handling packs of bricks and blocks, and kerb grabs, for handling curb stones and larger masonry. 
About Whitney Engineering

Whitney Engineering is the UK distributor for the Secatol range of concrete and material handling equipment. The company also specialises in the design and supply of a range of forklift skips and handling equipment for the UK market. With over 25 years' experience in the specialist lifting sector we hold a large stock of products at our central Redditch depot.
Read more about Whitney Engineering
The Whitney Engineering promise
Quality equipment for every need

As dealers for Secatol and stockists for Probst, we only deal in the highest quality equipment available on the market. This committed to quality is reflected throughout the business to ensure that we continue to meet and exceed our customers' expectations.

25 years of dedicated service

Trading since 1993 in the specialist lifting sector, we have proven track record and reputation for excellent customer service. We have invested in the business for the long term and intend to be serving our customers for the next 25 year as well.

Guaranteed delivery times

With our own fleet of 3 pick-up trucks we are able to commit to our customers' demanding delivery expectations. Speed of delivery is key to many customers and we do not promise what we can not deliver.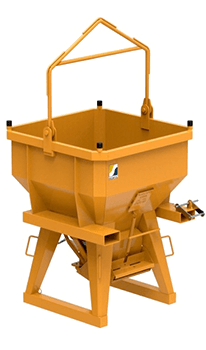 Upright concrete skip
This opening mechanism enables a continuous flow of concrete from the bucket to formwork. A tilting receptacle prevents cement grout leakage.
More Info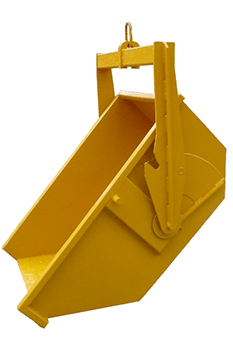 AUTOVID PB boat skip
With automatic tilting bale arm. Transport of earth, debris, wastes and concrete on building sites.
More Info
Crane man cages
For exceptional, urgent and non-repetitive work, crane man cages allow the transport of several persons to inaccessible places.
More Info