NAB Stretcher Cage
The NAB Stretcher Cage is specifically designed for transporting an injured person on a stretcher along with one attendant
Product details
The NAB stretcher cage has been specially designed to evacuate an injured person accompanied by one or two persons, on a worksite where the access is difficult. The cage has slide up gates for easy access, fully meshed sides for extra safety, 4 leg lifting and two leg safety slings.
For exceptional, urgent and non-repetitive work, as well as inspection visits or other interventions, the range of NAT / NAB crane man cages allows the transport of one or several persons to a place which would otherwise be inaccessible, because of access constraints.
All Stretcher Cages are CE marked with Test Certificate and EC Declaration of Conformity. Safety harness and lanyard must always be worn by all persons using Crane Man Riding Cages.
Galvanised option is also available
Product code
Description
SWL
(kg)
Capacity
Net weight
(kg)
63013
NAB3 Stretcher Cage
360
3 persons
293
63013G
NAB3 Stretcher Cage - Galvanised
360
3 persons
314
Length: 2300mm
Width: 1245mm
Height: 2280mm
You may also be interested in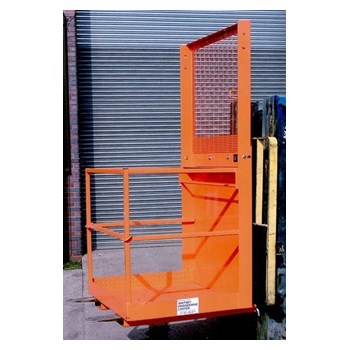 Forklift Safety Access Platform
Provides a safe method of working at height for 2 persons when fitted to a forklift truck
More Info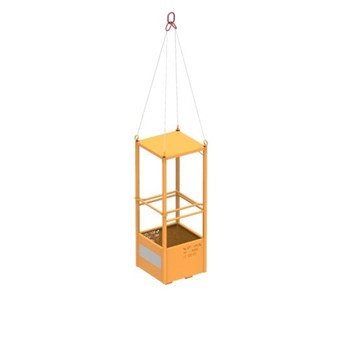 NA1 Crane Man Riding Cage
A compact design to carry one person plus tools when working in areas where accessibility is a problem
More Info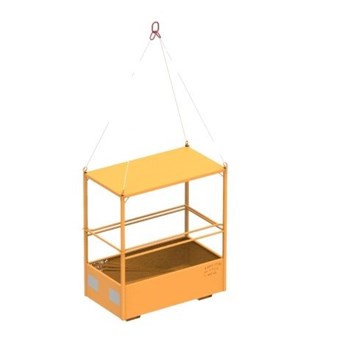 NA2 AND NA4 Crane Man Riding Cage
The NA2 and NA4 Crane Man Cages are designed to carry two/four people plus tools
More Info