Auto Locking Forklift Tipping Skip
The Whitney Auto Tipping and Auto Locking Forklift Tipping Skip is built with ultimate driver safety in mind
Product details
The Whitney Auto Tipping and Auto Locking Forklift Tipping Skip is built with ultimate driver safety in mind.
With no driver intervention required to secure the Forklift Tipping Skip to forklift truck or for the tipping process. Driver simply fully engages the forks through the fork pockets, then lifts the skip up off the ground to engage the automatic fork lock.
To tip the contents just lower the Forklift Tipping Skip gently onto the receiving container to disengage the mechanism. Once tipped reverse lift will enable the skip to reset.

You may also be interested in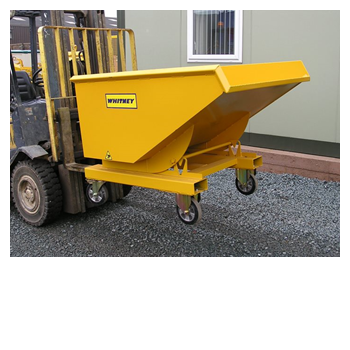 WTS Forklift Tipping Skip (Castors)
The castor version of the WTS Forklift Tipping Skip is suitable for moving materials or rubbish inside buildings.
More Info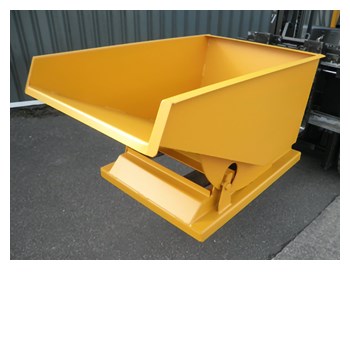 HDI - Heavy Duty Tipping Skips
The HDI Heavy Duty Forklift Tipping Skip hopper body has folded top edges, strong easy action handle complete with safety catch
More Info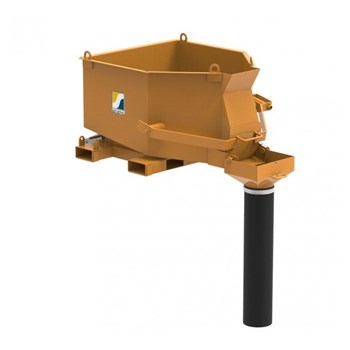 BSB - Telehandler Concrete Skip
With a capacity of 500 litres the BSB can be filled from a standard concrete mixer and moved with a Telehandler
More Info