Concrete Skips
View our complete range of concrete skips below. We offer a wide range of concrete skips to suit both cranes and forklifts including laydown "tremie" rollover skips, upright concrete skips for pre-cast and special bespoke radio remote operated options. All come with the same market leading Secatol design and quality guarantee. Scroll down to discover the whole range.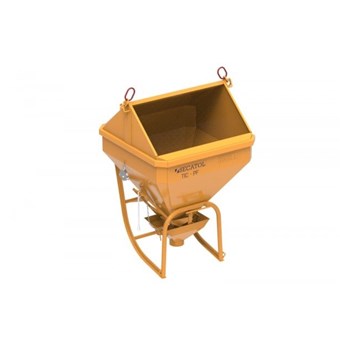 Concrete Column Skips
Column skips are designed to allow concrete to be poured into columns or shuttering with narrow or difficult access and then discharged at low level, reducing the risk of aggregate separation.
More Info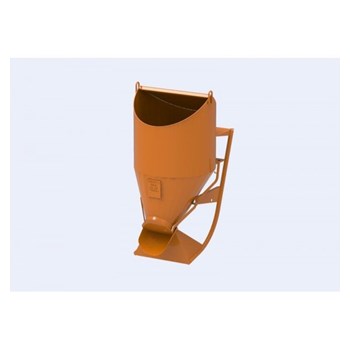 Concrete Coneflow Skips
The Coneflow Skip features a curved discharge chute and a geared gate. This allows precision when pouring large volumes of concrete
Available in upright or laydown versions
More Info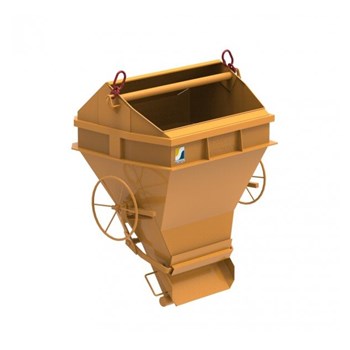 Other Concrete Skips
The large opening SBC skip and bottom discharge 117 skip are the other popular UK choices in the Secatol range
More Info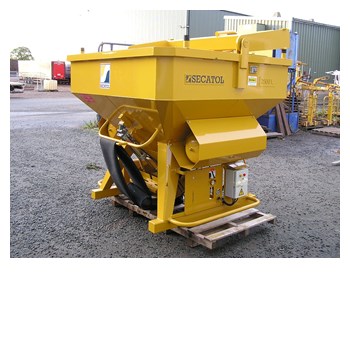 Bespoke Concrete Skips
Working with Secatol we are able to produce bespoke concrete skips to meet your site specific requirements. These include radio remote control operated skips to super size 7,200 litre skips. Call now to discuss your requirements
More Info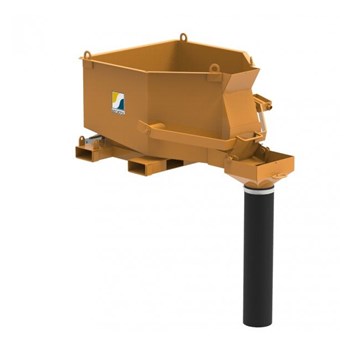 Forklift / Crane Skips
View our range of skips designed to for use with forklifts or telehandlers. The skips also have lifting eyes for use with cranes if required.
More Info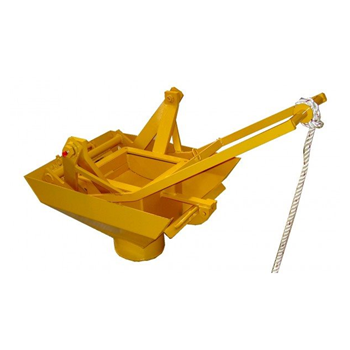 Gates for Concrete Skips
View gate the wide range of gate options available
More Info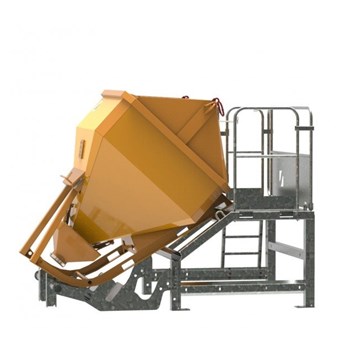 Skip Washing Platforms
The SECANET Concrete Skip Washing Platform is designed to enable Secatol Concrete Skips to be cleaned in a safe and efficient way.
More Info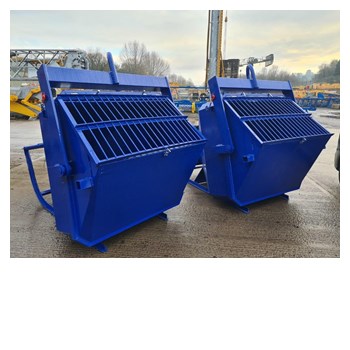 Skip Refurbishment
We offer a full service to repair and renovate customers own skips to bring them back to as new condition. Please contact us to find out how.
More Info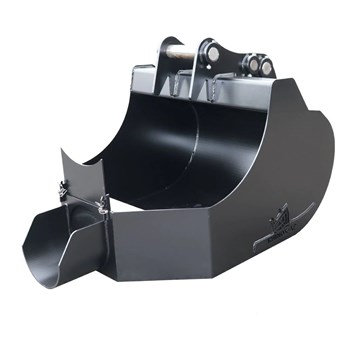 Excavator Concrete Pouring Bucket
The Excavator / Digger Concrete Pouring Bucket is designed to be used not only with concrete, but also pea shingle, gravel or any other pourable aggregates that require accuracy. All our Excavator Concrete Buckets are fitted with a chute and gate, which means you can maximise the control of your concrete or aggregates whilst pouring, minimising wastage.
More Info
More Info
We offer a wide range of concrete skips. The concrete skip range can be split between laydown skips and upright skips. The laydown skips are mainly used on construction sites where the concrete is supplied by truck. The rollover type skip is designed to sit horizontally during filling so that it is lower than the concrete truck, it then reverts to vertical during lifting. Upright skips are more suited to factories and precast plants where they can operate upright at all times.

All of our Secatol range are offered with a choice of bale arm or fixed lifting points. The bale arm is the more traditional option however customers are increasingly demanding fixed lifting points because this reduces the overall weight of the skip and reduces the risk of accidents involving the bale arm.

As a Secatol product, the complete range is made from high quality steel with a reinforced frame to increase the service life of the concrete skip. The range of concrete skips is offered with a choice of gates. The TI and TU gates are the most popular and these are operated using a nylon rope attached to a spring return level with an auxiliary gate closing rope to assist complete closure of the gate. There is also the option of TE wheel operated gate for precision work.

Our most popular concrete skip is the TIC laydown, centre discharge, concrete column skip. This is a versatile, all-purpose skip for pouring concrete. It also known in the UK construction industry as a tremie skip. It is supplied as a standard with a 200mm diameter, 3m hose but we also supply 150mm and 250mm options and the length can be varied on request. It is designed to enable concrete to be poured into narrow shuttering or columns.

In addition to the centre discharge concrete column skip, we also offer an offset discharge option. The offset discharge design enables the skip to be used close to the side of existing walls where access with a centre discharge skip may be a problem.

The upright skip range mirrors the laydown range with centre and offset discharge options and a choice of bale arm or fixed lifting points. The upright concrete skips can be lifted either by overhead crane or forklifts.

A popular alternative to the concrete column skip is the coneflow concrete skip. The Coneflow Skip features a curved discharge chute and a geared gate. This allows precision when pouring large volumes of concrete. The coneflow skip is supplied with fixed lifting points and is available in a choice of laydown or upright versions.

For the smaller builder using telehandlers and forklifts on site, we offer the ELEV side discharge concrete skip and the BSB telehandler concrete skip. Both are designed for ease of use with a forklift and are popular in the UK construction industry.
Competitive hire rates available on all our equipment – browse our range of specialist handling equipment
Hire Our Equipment