Telehandler Skip (Teletub)
Whitney Teletub™ is suitable for all makes of telehandler with 125mm wide forks
Product details
Suitable for moving materials or rubbish, the Whitney Teletub
™
is the ideal tool to help maintain a clean and efficient building site. The Whitney Teletub
™
is suitable for all makes of telehandler with 125mm wide forks. CE Marked.
Teletub-Eco option also available with the same dimensions and benefits with lighter steel to save weight and cost.
The Whitney Teletub
™
has the following advantages over conventional forklift tipping skips :-
Automatically locks/unlocks from behind fork heels.
No chain required
Driver always in the safety of the cab
Controlled tipping from within the cab
No shock damage to telehandler
Less wear and tear
Less maintenance
You may also be interested in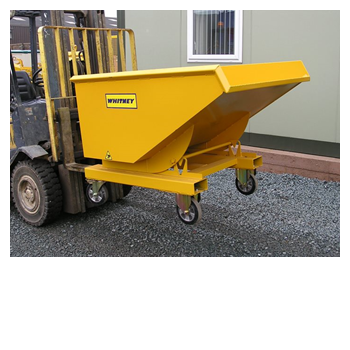 WTS Forklift Tipping Skip (Castors)
The castor version of the WTS Forklift Tipping Skip is suitable for moving materials or rubbish inside buildings.
More Info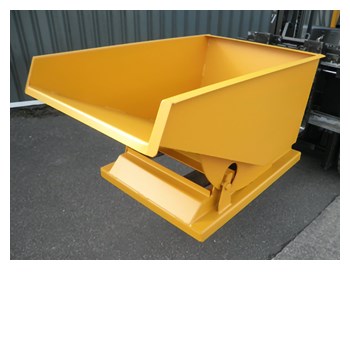 HDI - Heavy Duty Tipping Skips
The HDI Heavy Duty Forklift Tipping Skip hopper body has folded top edges, strong easy action handle complete with safety catch
More Info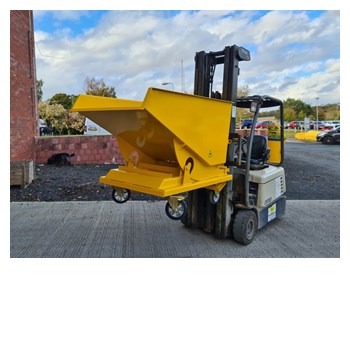 Auto Locking Forklift Tipping Skip
The Whitney Auto Tipping and Auto Locking Forklift Tipping Skip is built with ultimate driver safety in mind
More Info