Large Opening Laydown Skip
The SBC VOL Geared Rollover Concrete Skip is desiged for pouring mass concrete into shutters and also large slab areas
Product details
The SBC VOL Geared Rollover Concrete Skip is desiged for pouring mass concrete into shutters and also large slab areas. The patented innovative design offers excellent accessibility where handrails and scaffolding may present a problem.
Supplied with fixed lifting points reducing weight and crushing risk. Bale arm also available as an option
The Concrete Skips Gate operation is by means of a geared handwheel which enables precise and accurate placing
Capacities of 1200 litres and above are fitted with heavy duty reinforced bale arms
The SBC VOL Concrete skip sits in the horizontal position on the ground for ease of filling and reverts to the vertical when in use
Larger capacities are available on request
You may also be interested in
TIC - Laydown Concrete Column Skip
Ideal for construction sites. Designed to be laid down on its side to be filled from the concrete truck.
More Info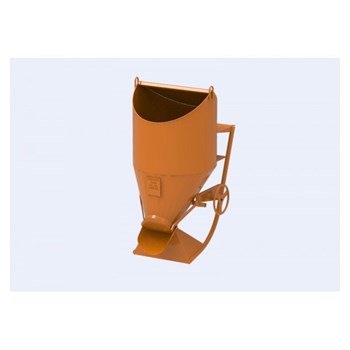 Laydown Coneflow Concrete Skip
The 142C Coneflow Concrete Skip is a versatile general purpose rollover skip with angled discharge which is useful when access is limited.
More Info